Stop the Signs of Aging with Facial Thread Lift
Intermediate between surgical face lift and minimally invasive face procedures.
Prices
| | | |
| --- | --- | --- |
| Cost of short threads | | from 70€ |
| Cost of long threads | | from 100€ |
| The final cost of the procedure depends on the product used and its quantity. | | |
We lose adipose tissue in the face as well as the elasticity of the skin with aging. This process slowly causes the skin to sag, wrinkles appear. Thread lift helps to subtly yet visibly lift the sagging facial skin.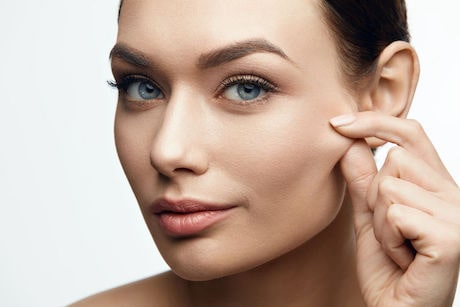 What Else Should You Know About Thread Lift?
What regime should I follow after the procedure?
2020-06-01T10:52:29+03:00
Immediately after thread lift, the face may be red, swollen and slightly sensitive. These symptoms usually disappear within a few days. It is recommended to avoid intensive exercise around the clock, but after that you will be able to return to your daily routine.
It is important to avoid sudden temperature changes, also rubbing and squeezing the treated area for at least a week after the procedure. For about three weeks you should not massage your face or open your mouth widely (e.g. at the dentist). During the first week it is recommended to sleep on the back.

Fill out the form and we will confirm your registration within 4 business hours.