Minimally Invasive Face Contouring
Highlight the best features of your face and reveal your beauty right away.
What Is the Purpose of Face Contouring?

Faces with pronounced cheeks and chin as well as square jaw line look proportional, sympathetic and youthful. Unfortunately, some people do not have expressed facial features from birth, in other cases the shape of the face changes with age, as facial adipose tissue is lost and bone resorption occurs.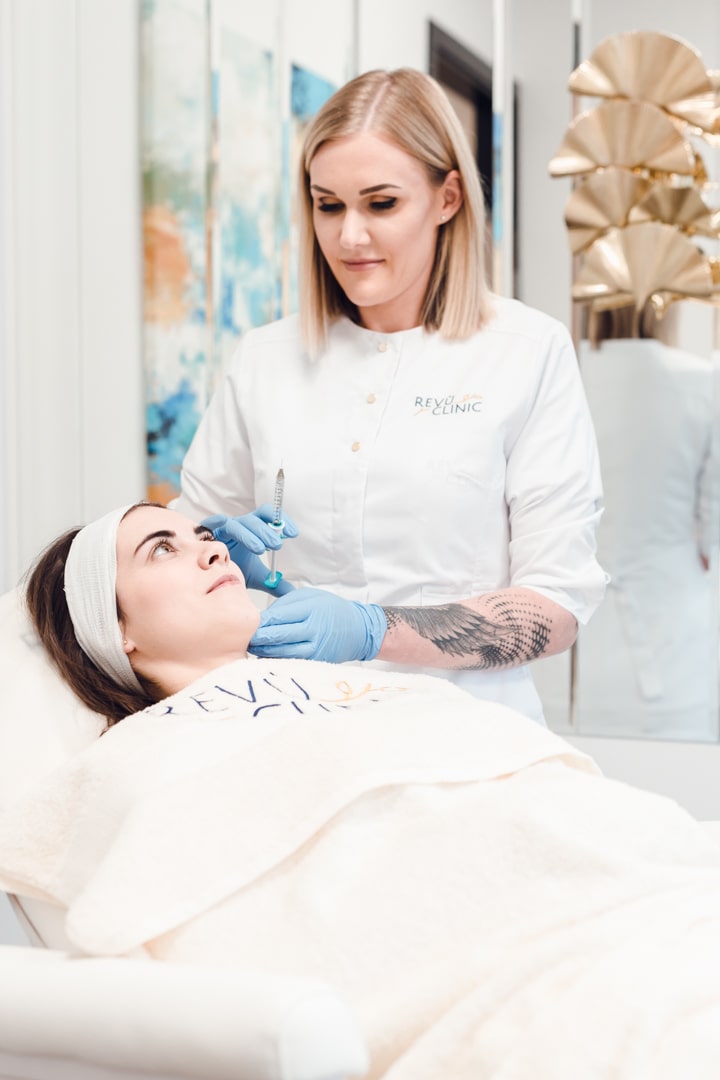 What Else Should You Know About Face Contouring Procedures?
How is the procedure performed?
2020-06-01T10:18:18+03:00
Before the procedure, you will discuss your individual expectations, options, illnesses and medications you are taking with your specialist. The specialist will suggest the treatment methods, preparations and techniques that are best for you individually. Injections are given under local anesthesia or using a topical anesthetic. Some fillers already contain lidocaine.

Fill out the form and we will confirm your registration within 4 business hours.