Advanced VelaShape III for Effective Cellulite Reduction
VelaShape III is the latest, gold-standard, non-invasive and highly effective tool for reducing the signs of cellulite, circumference and firming the skin.
About the VelaShape III Treatment
Most Popular VelaShape III Procedures
Abdomen

30 min

59€
Buttocks

30 min

59€
Both thighs

60 min

118€

99€
Both thighs + buttocks

90 min

177€

139€
Why Is Velashape III So Effective?
The mechanism of action of VelaShape III is a combination of three types of energy:
What Should You Know about VelaShape III?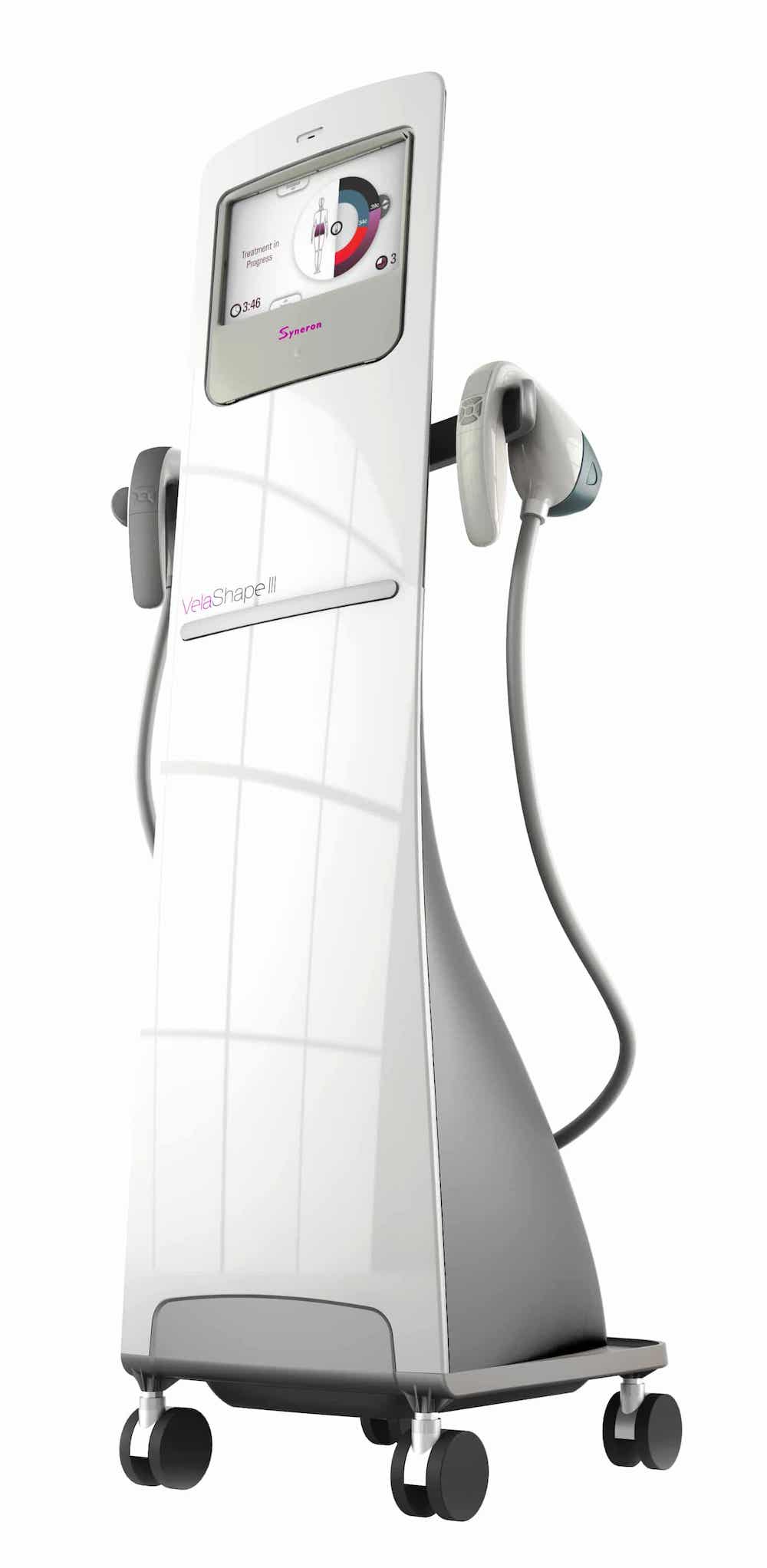 How to identify original VelaShape device from a fake one?
2020-10-27T14:44:01+02:00
Recently, more and more counterfeits of the VelaShape device have been appearing in Lithuania, disguising this gold standard procedure. Such forgeries are usually without security certificates and are handled by untrained personnel. Therefore, when protecting yourself, choose only licensed medical institutions and specialists with medical education. How to identify the original VelaShape III device:
The model name is visible on the front of the device – VelaShape III;
The front of the device features the illuminated Syneron logo;
VelaShape III has a unique shape of the device itself;
The patented name of this device is VelaShape III, its name does not contain any additional signs or letters such as "VS", "+", etc .;
Only the original device is FDA and CE certified, it is recognized worldwide as the gold standard;
With this device, procedures are usually performed by physiotherapists, nurses, doctors, in general, specialists with medical education.

Fill out the form and we will confirm your registration within 4 business hours.