Advanced VelaShape III for Effective Cellulite Reduction
VelaShape III is the latest, gold-standard, non-invasive and highly effective tool for reducing the signs of cellulite, circumference and firming the skin.
About the VelaShape III Treatment
Most Popular VelaShape III Procedures
Abdomen

30 min

59€
Buttocks

30 min

59€
Both thighs

60 min

118€

99€
Both thighs + buttocks

90 min

177€

139€
Why Is Velashape III So Effective?
The mechanism of action of VelaShape III is a combination of three types of energy:
What Should You Know about VelaShape III?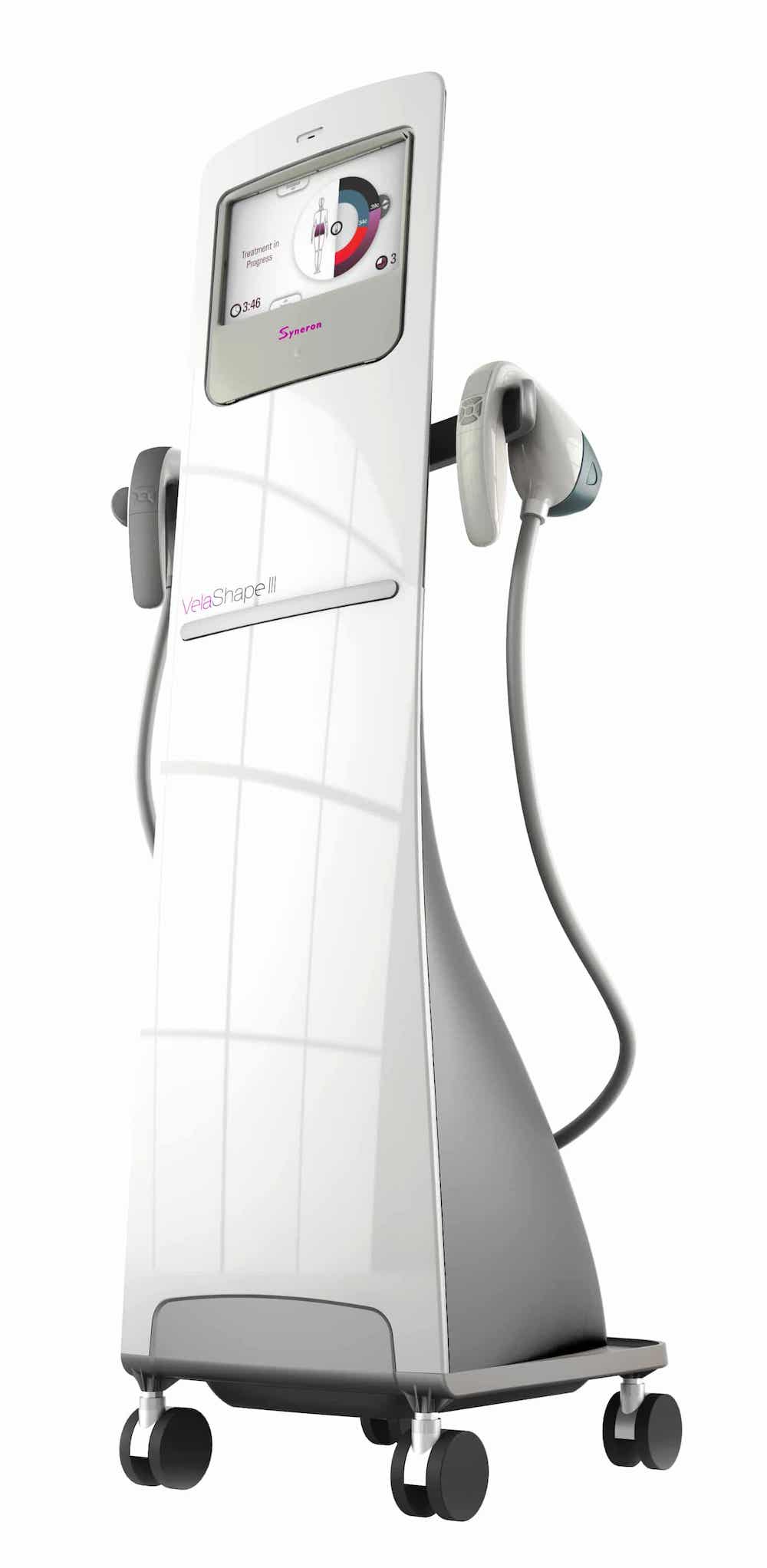 What happens during and after the VelaShape III treatment?
admin
2020-06-01T15:56:42+03:00
Before choosing a specialist, make sure that the procedure will be performed at a licensed medical institution with the original VelaShape III device.
Before the procedure, the specialist will assess your problem areas and explain the procedure, probable results as well as common side effects. At this time you should inform the specialist about your health problems, illnesses or medications you are taking.
Later, the problem area will be smeared with a special cream and the procedure will be started with a VelaShape III device. The VContour or VSmooth applicator, depending on the area, is pressed against the body and the treatment begins. The heat felt during it usually does not cause severe discomfort, the warm sensation can be felt a few hours after the procedure.
The skin may be slightly reddened for a few hours after the treatment, and some clients may experience minor bruising. Immediately after the procedure, normal activities can be resumed as there is no downtime period. Drink plenty of water after the procedure so the fat cells would be removed faster.

Fill out the form and we will confirm your registration within 4 business hours.